Remailing Service from Wilmington, Delaware

REMAILING SERVICE from wilmington, delaware
Now you can have your business letters, personal letters, postcards, or small packages remailed from our Delaware location. Our private and confidential remailing service will remail your business letters from our 19808 zip code. Your letters will be postmarked with a Wilmington, Delaware postmark.
Why should we use your remailing services?
There are several reasons why people and businesses use a remailing service:
BUSINESS REASONS
Business letters may need to be mailed from your Wilmington, Delaware address
Send your business invoices and statements from your Wilmington, Delaware address
Begin a new business at a new address without your current employer's knowledge
Maintain Wilmington, Delaware as your official business location for legal reasons
PERSONAL REASONS
Pay your bills privately and anonymously
Send messages to family and friends without revealing your current address or location
Anonymously report any illegal/illicit activity
Settle legal matters
Make it difficult for collection agencies to find you
Do remailing services work?
Yes. Many of our clients will send their business or personal letters to us either with stamped, postage already applied or we can apply a postage-metered stamp.
We can also apply a postal stamp to your business or personal letters.
We will remail from one letter to many thousands of letters. Our base minimum charge is $10.
How to use a remailing service?
Our remailing service is utilized by sending to us your bulk letters via snail mail and we will "remail" those letters via snail mail.
Your business letters need to be pre-addressed. A return address is optional when remailing letters.
However, you can use our mailing address as your return address for an additional charge. You must subscribe to one of our mail forwarding services to use our return address on your envelope.
Do you offer delayed remailing service?
Yes. The price is the same as our basic remailing service. We can delay remailing your mail for up to 6 months. Please indicate on your order the date you would like your letters remailed.
Do you offer international remailing service?
We are happy to remail your business letters from our Wilmington, Delaware location to any address in the world.
All business or personal letters need to be sorted by address and country.
Additional fees apply for international remailing service.
What postmark will be on my business letters?
All business letters are mailed from our Wilmington Delaware location and will be postmarked as such. The zip code is 19808.
How much postage should I put on my business letters?
Use our address for determining the amount of postage you will need to apply to each of your letters.
Our address is:
3422 Old Capitol Trail
Suite 700
Wilmington, DE 19808
USA
Are there any legal requirements I need to be aware of?
All transactions with our firm must meet all legal requirements and regulations of the United States Postal Services.
Is your service confidential?
All of our business records and transactions are kept strictly confidential.
How do I get started using your service?
Mail all letters, postcard and/or small packages that you want remailed from Wilmington, Delaware in a large mailing box. Our address is:
Delaware Business Incorporators, Inc.
Attn: Remailing Dept.
3422 Old Capitol Trail, Suite 700
Wilmington, DE 19808
USA
Be sure that all of your letters, postcards and/or packages are fully addressed with the proper postage from zip code 19808.
Upon receipt of your package, we will immediately remove the mailing label and shred it. Now that your label has been shredded, there is no way to possibly trace your address and your whereabouts remain private and confidential.
If your postage is already applied, we will immediately remail your letters/postcards/packages within 24 hours of receiving them. If we are applying stamped postage or metered postage to your letters, please allow 5 business days to complete your order.
How much does your remailing service cost? What are your fees?
Remailing Service: If you have already applied postage, we charge $2.00 per letter/postcard and $5.00 per package for remailing.
Postage Stamping Service: If you'd like us to apply metered postage or postage stamps, we charge $1.00 per letter additional plus the cost of the postage.
What type of payment options do you offer? 
We accept Visa, Mastercard, American Express, Discover, Amazon Pay, ACH bank wire transfer, Bitpay (Bitcoin), money orders, or Western Union for our remailing services. We do not accept cash.
Disclaimer
All users of Delaware Business Incorporators, Inc.'s remailing service irrevocably agree to hold Delaware Business Incorporators, Inc. completely harmless from any and all liability, for any reason, by all users of services and our system. Use of our services is at your our risk. By your use of our services or system you agree to comply with all U.S. Postal Service rules and regulations. You cannot use our system to harass or threaten any individual or company. The use of our system is strictly restricted for all legal and lawful purposes only.
We hope this section was beneficial to you. If you have any questions, please call us at 1-800-423-2993 or 302-996-5819. Thank you for your interest in remailing services.
---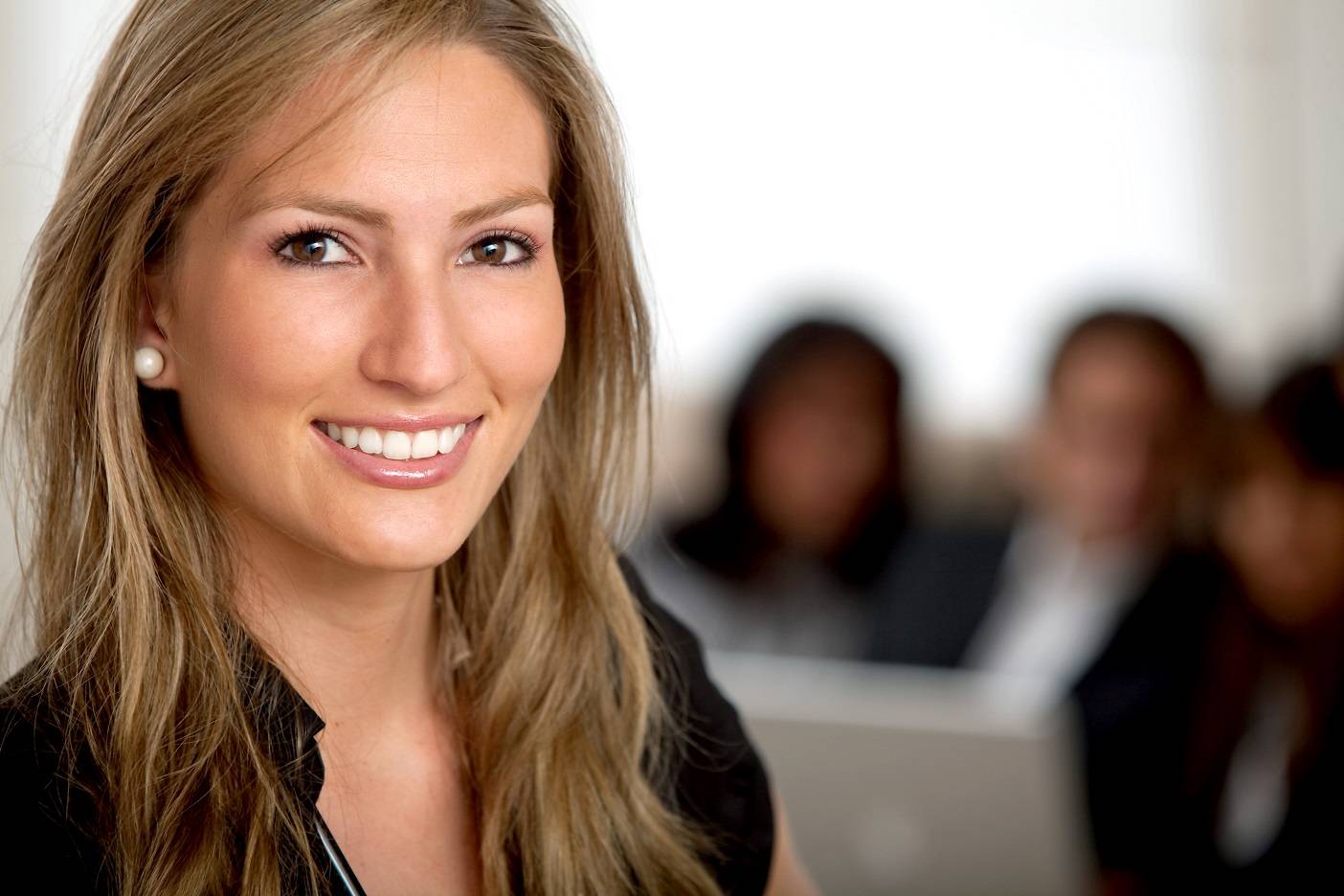 ---
---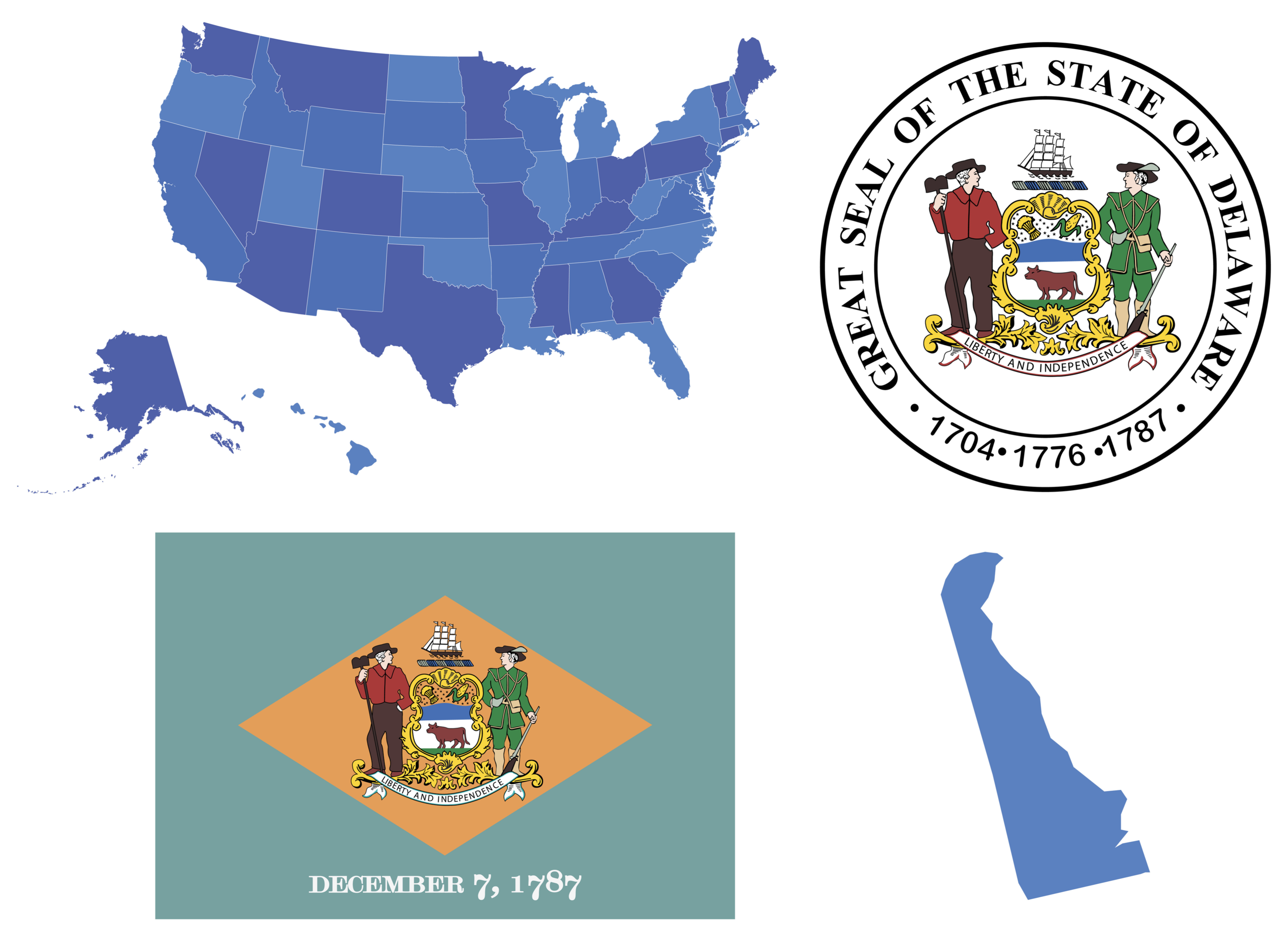 ---
---
Included in all incorporating services:
Company Name Check Verification & Availability
Preparation & Filing of Articles of Formation
Same Business Day Processing
Registered Agent (1st Year FREE)
Email Reminders & Alerts
Lifetime Customer Support
---
---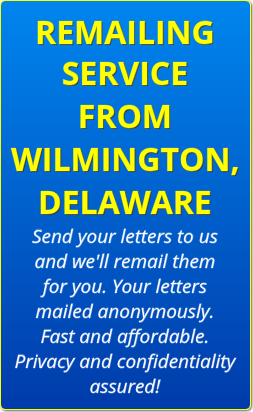 ---
Start Your Business Today for Only $50.00 Plus State Filing Fees.
---